Currently browsing the archives for October 2016
Greetings, Ephs!
Welcome to Spring 2017 Pre-Registration! This is an opportunity to think about all we can explore and learn in the upcoming semester.
It's time to make the most of Your 32 courses.

Many of your professors and classmates––and even President Falk––have been changed by one course they took outside of their comfort zone. They made the most of their 32! You can hear their stories in this short video.
As you're choosing courses for the spring, you may want to consider:
Taking a class in every division.

 

This help you complete your divisional requirements, and it will encourage you to have a diverse schedule!
Taking a class in a discipline you have never studied before.

 

There are so many departments at Williams, and all of them are incredible! Try something new––perhaps you'll fall in love with astronomy, or theater, or sociology, or any other discipline.
Taking a class that uses different teaching methods.

 

Never taken a tutorial before? What about a course with an experiential component? Always wanted to try a lab course? This spring could be your semester to take a course in a totally different format!
Your 32 courses are an incredible opportunity to explore interests, challenge yourself, and learn about incredible topics. Take a risk. Try something new.
And, email professors to learn more about their courses! There is even a handy guide to help you write these sometimes-daunting emails.
This advice, we hope, is as true for first-years as it is for seniors. It is never too late to try something new.
These are Your 32.
They are Your Chance to Explore.

Feel free to contact us with any questions or comments. We would love to hear from you!
Yours in a love of course exploration (and Halloween),
Jeffrey Rubel '17, Allegra Simon '18, and Alex Besser '17
Committee on Educational Affairs and College Council
Dear Students,
As we begin the second half of the term, it seems like a good opportunity to remind everyone of our honor code and its importance.
The Williams Honor Code was created and is administered by students. It is meant to embody our shared values about the importance of academic honesty, and our commitment to abiding by a set of rules meant to insure that integrity.
And yet, in the midst of the semester, when students are feeling so many kinds of pressure, the temptation to cut corners, borrow work, or get help of a kind prohibited in a given course, can be overwhelming. We urge you to resist that temptation, even when you think it won't be noticed, won't cause any lasting damage, or will save you from a terrible or even failing grade. First, no grade is worth violating the trust of the community. Second, though you may think the chances of getting caught are slim, we can assure you that if you are reported to the committee and it is decided that you did indeed violate the honor code, the consequences are far worse than whatever grade you would have gotten on your own.
So please, as you launch into these next weeks of hard work, keep the honor code in mind. If you have any questions about what is or is not permitted in a given course, ask your professors. They expect such questions and are happy to have the chance to clarify their own specific rules for papers, projects and exams. If you are feeling overwhelmed or stressed about a particular assignment or your workload in general, remember that there are many good avenues for getting help (your professor, the Dean's Office, the MSRC, the Writing Workshop, and others). Please reach out to those resources rather than compromising your commitment to academic integrity.
Sincerely,
Susan Engel, Professor of Psychology and Chair of the Honor Committee
Walford Campbell '17, Student Chair of the Honor Committee
Marlene Sandstrom, Dean of the College
Dear Students,
Each trip's leaders will host an informal Q&A session this week for interested participants as follows (the full schedule is also available at 
https://goo.gl/lomMfR
):
Monday, October 31st
7:30-8:30pm

 

–

 

New York City Youth Outreach

 

(Paresky 210)

8-10pm

 

–

 

Global Medical Training – Dominican Republic

 

(Paresky 207)
Tuesday, November 1st
7-8pm

 

–

 

Ghana ThinkTank: Strengthening Cultural & Environmental Sustainability in Detroit

 

(Paresky 207)

7-8pm

 

–

 

Sustainable Nutrition in the Ecuadorian Amazon

 

(Paresky 210)

8-10pm

 

–

 

Teaching English in China

 

(Paresky 207)
Wednesday, November 2nd
5-6pm

 

–

 

Chaplains' Interfaith Service Team – Tuscaloosa, AL

 

(Paresky 205)

7-8pm

 

– TEED (Technology, Environment, Education & Dance) Program – Ghana (Paresky 210)

8:30-9:30pm

 

–

 

Meaningful Mystic

 

(Paresky 210)
Thursday, November 3rd
7-8pm

 

–

 

ServeUP – New Orleans

 

(Paresky 210)

8-10pm

 

–

 

Berkshire Break Out Trip

 

(Paresky 210)
Please note that you may apply to only one trip as your primary selection.  Upon submitting the online application form, it will be sent automatically to the organizers of the trip you have selected.  The organizers may then reply back to you with some trip-specific follow-up questions.  Please respond to these questions
within 24 hours
.
Remember that you are not obligated at this time to make a full commitment, financial or otherwise, to the trip.  Upon notification of your acceptance to a trip later in November, you will have another full week before your commitment form is due, and until at least early 2017 before any payments are required.
Break Out, Williams!
Best,
Colin Ovitsky, on behalf of the Break Out Trip Committee:
Paula Consolini, Center for Learning in Action
Mike Evans, Zilkha Center
Ben Lamb, Student Life
Sharif Rosen, Chaplains' Office
Rick Spalding, Chaplains' Office
Nora Lee '17
Megan Maher '17
It's Halloween! What costume suggestions do we have for current student/faculty/staff?
1) I think that the best choice is to go as a member of the Taco Six!
Note that, by wearing a sombrero and mustache, you are not dressing up as a Mexican. According to Professor Rhon Manigault-Bryant, Dean Sandstrom and Doug Schiazza, you shouldn't dress up as a Mexican. (It is unclear if Williams would punish you for doing so, but why risk it?) But that isn't what you are doing! You are dressed up, in a meta-costume, as a member of the Taco Six, not as a Mexican! You are, perhaps, making a political statement. Or perhaps you are just trying to come up with the costume that Manigault-Bryant/Sandstrom/Schiazza would find very scary!
2) Another scary figure from Williams past is Professor Aida Laleian. Who among our readers remembers of Nigaleian controversy of 12 years ago? Note that, after you dress up as Laleian, it is not absolutely necessary that you yell the word "N*****" at fellow members of the Williams faculty, but that sure would spice up the evening!
3) If you do dress up as former professor Bernard Moore, please avoid using blackface. A prison uniform along with some forged student loan documents — and perhaps a letter of recommendation from Professor Cathy Johnson — are all that you need to complete your ensemble.
Other suggestions?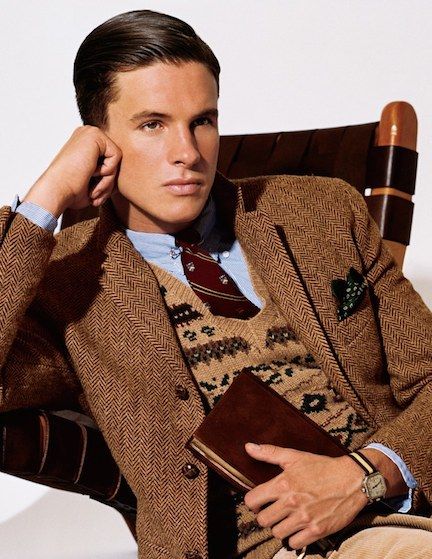 Students should be particularly sensitive to the feelings of members of The Old Guard
Happy Halloween!
As you are aware​ from Dean Sandstrom's email from earlier this month​, ​the holiday can present some challenges with costumes and cultural appropriation​​​.​ P​​​lease read the following information as something to think about with Halloween parties scheduled throughout the weekend.
If you are planning a costume, it's worth noticing the ways in which costumes can be harmful if they mock or caricature a culture. Before you put on someone else's culture as a costume or as a joke, think about how your costume might be experienced by someone from that culture, especially if individuals from the culture have been subject to racism or discrimination.
For "A Short Guide to Cultural Appropriation," click on the attachment (it was developed by Rhon Manigault-Bryant, ​Associate Dean of the Faculty, ​Associate Professor of Africana Studies and Faculty ​Affiliate in Religion). An excerpt:
Cultural appropriation is an aspect of human exchange that refers to the taking of someone else's culture (expressions, dress, intellectual property, artifacts, knowledge, art forms, etc.) without "permission." Cultural appropriation is very tricky to navigate as there are fine lines between attributing "ownership," showing one's appreciation for, and mocking or parodying another culture. The stakes are also heightened when aspects of culture are taken from minority groups or groups that have traditionally been oppressed or marginalized, and, as a result, those who take, borrow, or 'exploit' those aspects of culture benefit from them in terms of capital, power, prestige, and popularity. This benefit often occurs at the expense of the very group from which aspects of culture were appropriated.
Don't hesitate to ask if you have questions​; ​staff at the Davis Center, Dean's Office, Chaplains' Office and Office of Student Life are all happy to help.
Wishing you a good, safe, and fun Halloween weekend.​ (And be sure to visit OSL on the 2nd floor of Paresky on Monday – we'll have lots of treats to share!)​
-Doug
Douglas J.B. Schiazza
Director
Office of Student Life * Williams College
413.597.4747
pronouns: he/him/his
Did you know that 80% of first-years have met with someone at the Career Center already? We're quite a special bunch, aren't we? Let's return, for the second time this week, to the Career Center singing our praises:
We leave you with an upbeat note from Mike O'Connor, Associate Director/Director of the Career Discovery Program…"Congratulations to the Class of 2020, who have been utilizing the Career Center at unprecedented levels! Nearly 80% of the class has met with a counselor already, which is truly impressive. Personally, I've been pleased with the number of students whom have already drafted college-appropriate resumes, as this leaves them better prepared to compete for summer job and internship opportunities. Well done, first-years!"
Gee, I wonder why that could be? Is Williams finally on the verge of creating a maximally careerist student body? Has Admissions finally got a handle on how to weed out all the would-be professors and regular ol' burn-outs? This email from a few months ago is appended without comment — draw your own conclusions as to why frosh are "utilizing the Career Center at unprecedented levels":
It's with great pleasure that I welcome you to the Williams Career Family!   At Williams, Career Development as a four year process of exploring, defining, and achieving your life goals; all starting now!

€‹Fortunately, during the first three weeks of the Semester you'll be meeting with your college Career Guidance Counselor to convert your high-school resume into a college format, learn about incredible internships, and begin thinking about how to make best use of your college years ahead.

All Class of 2020 incoming students are expected to Schedule an appointment immediately.  To do so…

Log into Rt. 2 using your abbreviated email address as your username (e.g., mko1@williams.edu) and 7 digit Student ID Number without the W as your password (e.g., 1234567).
Click "Schedule A Counseling Appointment" from the Shortcuts box on the right side of the page.
For this first appointment, please follow these specific instructions. Select Appointment (In Person) under "Type", and select Date Range as "2016-08-29" to "2016-9-30". You may choose your preferred time parameters in the "Time Range" field. Click the + icon underneath "Counselors" to select all available counselors, and choose the days that you're available (our counselors are here Monday through Friday).
Click "Check Availability" and select a day and appointment time by clicking on a counselor's name.
Type "Introductory Appointment" and any details you wish to share with your Counselor in the "Reason for Visit" box.
Click "Submit Request" and you're done!

To get even more out of your appointment €‹bring a draft of your resume modeled after the attached college template.

Enjoy your last few weeks of summer!  We can't wait to meet you!

Sincerely,

Michael O'Connor
Director of the Career Discovery Program
Williams College
(Bolding, pointedly, not mine.)
But since I'm just out of midterms and could really use a chuckle, here, for your enjoyment as much as mine, is the sample resume provided, the Williams student of the administration's ideality: First_Year_Resume_Template_Updated (1)
Pretty much bang-on, if I do say myself. If you took all the students that get put in the promotional errata and stuck them in a blender, this is just about what you'd get: from NE, plays a sport, has enough gall to study something interesting (Arabic, in this case) but not enough to not major in Econ too, politically "active" (read: aimlessly volunteerist; actual political/social energy is bad, better to be "fostering discussions") and does some kind of inexplicable thing with computers, "Java" or whatever that's supposed to mean.
I don't think I could do a better job of creating a stereotypical Williams student. If anyone in the comments would like to try, please, do.
To the Williams Community,
I write to share with you news about the position of dean of faculty. As you know, Cluett Professor of Religion Denise K. Buell has served admirably as dean since July 2014. At its October meeting, the Board of Trustees approved a second full term for Denise, a term that will begin in July 2018. For the 2017-18 academic year, she will return to the faculty to take an earned sabbatical to work on a book project. During that period, William R. Kenan, Jr. Professor of Chemistry Lee Park will serve as interim dean of faculty.
Lee has been a member of the Williams faculty since 1993, having earned a bachelor's degree from Wellesley College and a PhD from MIT. She is on leave this year, following two years of service as associate dean of faculty. Lee has served the college in many capacities during her time at Williams, most recently as chair of the Committee on Educational Policy and as a member of the Committee on Appointments and Promotions.
I'm deeply grateful to Lee for agreeing to serve in this interim role and to Denise for her readiness to return to the position upon the completion of her sabbatical. My thanks as well to the Faculty Steering Committee, with whom I consulted closely on these appointments. The willingness of faculty to serve in key roles in the administration is at the heart of our system of shared governance—a critical contributor to the enduring excellence of our college.
Regards,
Adam Falk
President
Zachary Wood '18, the most widely published Williams student in many years, writes in The Weekly Standard:
"Zach Wood may look black but as far as I'm concerned, he's white." This was one of many disparaging comments posted on Yik Yak when I invited Charles Murray to speak at Williams College last spring.

Sadly, it wasn't the first time a peer had questioned my blackness on social media. As president of Uncomfortable Learning, a student group that brings controversial speakers to campus to broaden dialogue around pressing issues of our time, I've rankled many black student activists.
Indeed. But Zach does get some protection (at Williams) from the color of his skin. Can you imagine what would happen to a white student?
Read the whole thing.
Does anyone know what Uncomfortable Learning is up to this year?
To the Williams Community,
As you may have heard, the process of creating and hiring for the new position of Dean of Admission and Financial Aid is underway. To help inform how we communicate with and assess candidates for this newly created position, the search committee would like to seek input from the college student community as a whole. As a part of this process, we would like to share that there will be a public forum, which will take place at Goodrich Hall on November 3rd at 7:30-8:30pm.
Members of the committee will be on hand to listen to your comments and feedback, as well as answer any questions you may have. Hearing from as many people as possible will give us the fullest possible picture in making our decisions. We plan on this being a round-circle discussion. If you cannot make it but would still like to offer your thoughts/ask questions, please do not hesitate to reach out to Bum Shik at bsk3 or in person around campus at any time.
Thank you for your participation and assistance in this process, which is of great importance to Williams now and in the future. We hope to see you there.
On behalf of the Dean of Admission and Financial Aid Search Committee,
Bum Shik Kim, Class of 2019
Dukes Love, Provost and Professor of Economics
Record reporter Daniel Jin's '20 excellent article on the first diversity and equity forum of the year merits discussion. Today is Day 6.
Buell said that the faculty will vote on EDI this year and that the Committee on Educational Affairs, led by Professor David Edwards, is already reassessing EDI. "We will be hoping to make some pretty major changes," Professor Gail Newman said.

The vision is for EDI to adopt a greater focus on social justice.
The Committee on Educational Affairs is the (somewhat neutered?) successor to the old Committee on Education Policy. Comments:
1) Background: My sense of the politics behind this change is that the Administration found the CEP to be (excessively) independent and hard to control, both because the CEP had student members and because Administration allies were too small a percentage of the votes. So, they split the CEP's responsibilities between the CEA and the Curricular Planning Committee, which has no student members and is where the real power lies. Informed commentary on this speculation is welcome.
2) It would nice to have some more transparency about this proposed change. Has the College studied how well the current EDI is (or is not) working? Has it surveyed students and/or faculty? Has it compared the results of EDI in practice with the promises made by its proponents? Background reading here, here and here.
3) The evolution of Political Correctness course requirements at Williams would make for an interesting senior essay. First, we had the "Peoples and Cultures" requirement.
The peoples and cultures requirement is designed to ensure that all students graduate with at least some basic understanding of the cultural pluralism of American society and of the world at large.
Now, we have "Exploring Diversity Initiative." Is that really going to change into a "social justice" requirement of some sort? Or does this seem like another one of EphBlog's stupid parodies of political correctness run amok? Can you even tell the difference? Without checking, can you be sure that I just didn't make up that quote in the Record?
4. The best solution is to remove all requirements, other than 4 courses per semester and a major. There is no need to micro-manage student course selection beyond that. Suggestion: Remove the EDI, quantitative and writing requirements for one Williams class, say the class of 2021. This is an easy experiment! Then, examine the choices that those students make. I bet that their choices will be almost indistinguishable from the choices made by current students. And, to the extent there are differences, I bet that those differences would be sensible and would reflect well on those students.
A note from Don Kjelleren, Career Center Director
Welcome to the Williams Career Center's inaugural Newsletter!
The semester is well underway, and the Career Center is in full gear. We offer a splendid array of opportunities for career exploration at Williams, and we hope students will take full advantage of them.
Our first issue opens with an invitation to the Fall Open House this Thursday, October 27th. We also recap our signature and newly-created autumn events: the Job and Internship Fair, the launch of Careers with Social Impact (CSI henceforth), and our First-Years initiative. It has been an incredibly stimulating semester, and we are only just beginning. In upcoming issues, you can expect a deeper dive into stories about our Williams students' successes, events sponsored by the Center, and Career Community initiatives. We couldn't be more excited!
Personally, it has been an extraordinary privilege and pleasure to work with the Williams community for the past 9 months. I can't wait for the next!
Thanks for reading,
Don
Career Center Fall Open House!
Thursday, October 27th, Mears House, 12:30 – 4pm
Enjoy cider donuts and other tasty treats while you learn about the resources we have to offer. The afternoon will feature specialized sessions to help you explore career areas specific to your interests, and career search strategy seminars. Learn more about the event and schedule here.

Record reporter Daniel Jin's '20 excellent article on the first diversity and equity forum of the year merits discussion. Today is Day 5.
Dean of the Faculty Denise Buell then shared some statistics regarding the College's efforts to diversify the faculty. Of last year's 13 newly hired tenure-track faculty members, nine identify as persons of color, and 10 are women.
Are you a white male interested in a faculty position at an elite college? Your chances are much worse than you think. Williams would much rather higher a woman or a person of color or, ideally, someone who is both.
The Record's reporting does not really line up with College's announcements (here and here). Professor Buell kindly provided me with this clarification.
There are actually 15 tenure-track faculty beginning this year (some were hired prior to last year's hiring season and some folks hired last year have deferred their start dates). Of those 15, 9 identify as people of color and 11 as women. For purposes of institutional reporting, we are now keeping track of the stats for each entering cohort, so this is probably the best information to report out.

During the 15-16 hiring season itself, the college hired 16 faculty members into tenure-track positions. 12/16 identify as faculty members of color and 12/16 identify as women. But what [you] may be citing refers to the results of hiring from national searches. During the 2015-16 academic year, Williams College hired 13 tenure-track faculty into 11 academic departments and programs from national searches. 9/13 identify as persons of color; 10/13 are women. 3 additional tenure-track faculty members were hired through opportunity appointment requests.
Below the break are links for all the new faculty. Comments:
1) The Record could do a fun article comparing the qualifications of the white male hires versus the POC female hires. Even more fun would be interviewing Administration officials about what the comparison should show! The trap is that Williams wants us to believe two contradictory things: first, that the qualifications are the same and, second, that the College gives preferences to POC/female hires. Both can't be true!
2) No time today for detailed racial bean counting, but it is unclear how Buell gets to 9 POC starting this year. Some googling suggests that this number might include: Chen, Constantine, Ford, Harris, Saint-Just and Tokeshi.
But what about Eqeiq, Nassif, Singh and Yacoob?
This is 10 (plausible?) POC, without even trying to figure out if any of the other new faculty and have a grandfather from Spain.
3) As always, the fun is in the details. Should someone with Indian (from India) ancestry be classified as Caucasion or Asian, either according to the US Census (yes) or to Williams College (as long as they check the box)?
4) The most important potential change to these numbers concerns the proposal to include a MENA designation on the next census. This would allow people from the Middle East and North Africa to select a category other than "white." If this passes, then there would, in an instant, be a much higher percentage of POC faculty at Williams. Or does Williams already count faculty from MENA countries as POC?
5) Since MENA includes Israel, it would not be unreasonable for an American Jew of European descent to check the MENA box since his ancestry derives, ultimately, from the Middle East. The Williams faculty could, in this scenario, be majority POC by 2020!
Record reporter Daniel Jin's '20 excellent article on the first diversity and equity forum of the year merits discussion. Today is Day 4.
John Herrera '17 urged the administration to revise the Exploring Diversity Initiative (EDI) requirement.
EphBlog agrees! The EDI is PC nonsense that ought to be abolished. As a reminder:
Williams College is committed to creating and maintaining a curriculum, faculty, and student body that reflects and explores a diverse, globalized world and the multi-cultural character of the United States. Courses designated "(D)" in the College Bulletin are a part of the College's Exploring Diversity Initiative (EDI); they represent our dedication to study groups, cultures, and societies as they interact with, and challenge, each other. Through such courses, students and faculty also consider the multiple approaches that engage these issues. Rather than simply focus on the study of specific peoples, cultures, or regions of the world, in the past or present, however, courses fulfilling the requirement actively promote a self-conscious and critical engagement with diversity. They urge students to consider the operations of difference in the world and provide them with the tools to do so. The ultimate aim of the requirement is to lay the groundwork for a life-long engagement with the diverse cultures, societies, and histories of the United States and the rest of the world.
Should we spend a week on EDI? In the meantime, back to the Record:
He [Herrera] said that EDI classes could be more successful if professors designed courses specifically to focus on diversity.
That is a strange comment. Does Herrera think he knows more about course design than the average Williams professor? I have my doubts! Consider some current classes with the "D" designation like AFR 343: Racial-Sexual Violence with Joy James or AFR 129: 20th Century Black Poets with David Smith. Does Herrera think that these courses are poorly designed, the readings too narrow, or the assignments ill-conceived? Perhaps. If so, he should give us some details!
Herrera suggested that the College increase the requirement from one credit to two and spread EDI classes more evenly across divisions.
Ahhh. Herrera is a Social Justice Warrior, Eph Division. He has no complaints against courses like AFR 343. He wants more such courses and he wants to force more students to take them. What a proper little Leninist!
Think that is too harsh? Perhaps. But what is the appropriate terminology for a student who wants to force other students to take courses they don't want to take? As Morty Schapiro described it, Williams students have 32 Golden Tickets, just 32 chances — and only 24 if the spend junior year abroad — to study fascinating topics with amazing professors. Every time you force them to take a class that they would not otherwise take — whether because of requirements for EDI, divisional distribution, writing or quantitative reasoning — you steal from them.
One might argue that, for the faculty, this is an obligation. Part of their job is to make students do things — like take 4 courses a semester and major in something — that not all students would willingly do. But for a student like Herrera to argue that his peers are too stupid (or racist?) to willingly select the courses that (he thinks!) they ought to is to display the sort of arrogance that can give (some!) Williams students a bad reputation.
Thanks to a follower who let us know our link needed updating. Here's the new link for Elizabeth Kolbert's story: https://t.co/7mlU1asFFm https://t.co/IpbIAExJUl

— Williams College (@WilliamsCollege) October 23, 2016
;-)
Looking for a place to argue about the election? This is your thread!
But, first, some comments from two of our favorite Ephs:
Jon Lovett '04, a straight shooter respected on all sides, tweets:
In response to Donald Trump's statement that he will wait and see whether the election is fair before promising to accept its results, MSNBC host Mika Brzezinski narrates a montage of statements from Democratic politicians calling the legitimacy of the 2000 and 2004 elections into question.
Record reporter Daniel Jin's '20 excellent article on the first diversity and equity forum of the year merits discussion. Today is Day 3.
Matthew Hennessy '17 then provided an update on the Committee on Campus Space and Institutional History (CSIH). CSIH spent the spring semester of 2016 investigating the history of the Log mural and surveying students about the mural, he said. The committee concluded that the College should keep the mural but add written contextualization.

President Adam Falk praised CSIH for its work and stressed the importance of student engagement with complicated issues. Hennessy said this semester CSIH will continue to look into objects, spaces and names on campus that no longer align with the College's current institutional beliefs.
1) The CSIH is one of the great wins at Williams in the last year. See our previous coverage here and here. I am still hopeful that readers will want us to spend a week on this topic . . . No takers so far!
2) Can't we start calling this the "Merrill Committee?" That would be much catchier than CSIH.
3) The CSIH ought to tell us exactly which "objects, spaces and names on campus" they are looking at. Perhaps they are planning another open forum? We have tried (and failed!) to come up with issues that might enrage the student SJW crowd. Perhaps the Haystack Monument?
In the spring of 1806, Samuel J. Mills matriculated at Williams. The son of a Connecticut clergyman, Mills was eager to spread Christianity throughout the world.

One Saturday afternoon in August 1806, Mills and four other students gathered for one of their regularly scheduled prayer meetings. On this particular day, it is said that the skies opened up and the students sought refuge in the shelter of a large haystack. While gathered at the haystack, the students conceived of the idea to found an American missionary movement focused on spreading Christianity worldwide, particularly to the East.
Whoa! I just realized, after writing about Williams for 13 years, that "Mission Park" refers to the religious missions that these white male cisgendered Christians launched 200 years ago. Could be problematic!
Mills House is named after Samuel J. Mills who, after leaving Williams,
engaged in missions in the Ohio and Mississippi valleys, in the Southwest United States, and in New Orleans. He influenced the founding of the American Bible Society and the United Foreign Missionary Society before he died in 1818 while returning from a short-term mission trip to Africa with the American Colonization Society.
I suspect that the activities of the American Colonization Society might not meet with the approval of the current Williams faculty . . .
Record reporter Daniel Jin's '20 excellent article on the first diversity and equity forum of the year merits discussion. Today is Day 2.
Wilkinson also asked that counseling services be more available. Students with mental illness often do not know how to access help, she said.

Wilkinson, who is on the Mental Health Committee, added that the College's geographic isolation makes on-campus psychiatric services the only option for students. The availability of those services, as a result, is essential.

Vice President of Campus Life Steve Klass said that the College has greatly improved its mental health services in recent years and is looking to hire a new director of counseling services in the near future. The College has doubled the number of counselors on staff in the last six years.

"We're paying attention, and we're moving in the right direction," he said.
The Record provided more coverage of his topic yesterday.
This week, Erin Hanson '18 launched a petition on change.org titled "Williams College: sell 4–5 marble slabs to pay for a new therapist at the Health Center." In the petition, which is directed at the College administration, Hanson references the multi-million dollar renovation and quad project.

Hanson also quotes the Williams Committee of Transparency and Accountability, a new committee on campus: "There are only eight therapists and one psychiatrist who serve a community of 2200. At least one in five college students … have some kind of mental illness. Even if all eight worked full time, there would not be enough time for all students with need to be served. Furthermore, three of eight are fellows, who [are not licensed, paid less, and on short term contracts]. Of the three people of color on staff, two are fellows. There are few LGBT staff, and no transgender staff."
1) I am always in favor of moving a dollar from other stuff to student spending. For example, the College ought to close the Children's Center and spend that money on students.
2) This is clearly a topic that many students feel strongly about. The Record should report more about it. Are there really 9 full time employees working as therapists? How many students are treated? How many total hours of treatment are provided? How does all of this compare to peer schools? Without knowing more facts, it is hard to make an informed judgment.
3) The total number of non-faculty employees at Williams should stay constant. Williams has enough employees. Anyone making the case for more employees in category X should be challenged about which category Y of employees should be cut. The marginal dollar of spending should be devoted to matching the financial aid packages provided to students at Harvard/Yale/Princeton/Stanford, at least for admitted students who are accepted by those schools.
4) Does therapy for Williams students work? I have my doubts! I am ready to believe that hundreds (?) of Williams students today will make use of therapy if it is free and convenient, just as they will make use of free massages and other luxuries. Ten or 20 years ago, only scores (?) of students made use of the (less free? less convenient?) therapy that was available. But what is the causal effect of that therapy?
5) Never forget The Tablecloth Colors! Ainsley O'Connell '06 warned us a decade ago:
I am frustrated by many of the ways in which the campus has changed, most particularly the sudden prominence of the well-intentioned but detrimental Office of Campus Life [OCL], which is locked in a stagnating cycle of its own design. By in effect naming itself "the decider" when it comes to student life, the campus life office has alienated the College's best leaders. As a result of this rift, the office has become inwardly-focused, self-promotional and deeply resistant to constructive criticism. Student life is student-driven no longer.
The more therapists the college hires, the less room there is for students who fulfill similar roles. Should Williams replace RASAN, for example, with paid employees? I hope not! But, the more counselors we hire, the more likely that outcome. Back in the day, a melancholy first year would talk to her JA. Do we really prefer a Williams at which this JA is told (required?) to send her student to a paid therapist?
Record reporter Daniel Jin's '20 excellent article on the first diversity and equity forum of the year merits discussion. Today is Day 1.
On Thursday, students and administrators discussed major campus issues at the first diversity and equity forum of the year.

The forum was held in Griffin 3 and was hosted by Vice President for Institutional Diversity and Equity Leticia Haynes. Haynes began hosting the forums last year and plans to continue them this year.
The article is well-done but not perfect. First, tell us how many people were there! The picture that goes along with the story shows 15, but perhaps it was taken early or late in the proceedings.
Of course, even a forum with 10 (?) students may be worth running, but Record readers (especially trustees!) need to know if this is a topic that truly engages the student body. As best I can tell, it doesn't. Students don't really care about diversity/equity, or at least they don't care enough to show up at a forum.
Students raised concerns about the high standards and expectations brought on by the student culture. They said that many students feel the need to aim for perfection in all facets, a pursuit that can cause unnecessary and unhealthy stress.

"It's an absurd ideal, and it's not achievable," Natalie Wilkinson '19 said.
Recall Brandi Brown's '07 work on Eph-ailure almost a decade ago. (EphBlog has been around so long that a student who participated in that discussion is now a Williams professor!) My thoughts have not changed much.
First, it is unsurprising that Williams students are stressed, competitive and fear failure. That's what Williams selects for. If you are comfortable getting a C on a paper in high school, then you don't get into Williams. You may be a happier, more well-adjusted person, but you won't be hanging out with Natalie Wilkinson in Paresky.
Second, I don't mind a little stress and competition. I want students to be worried when taking a math test from Steve Miller. I want them to think twice before handing in something sloppy to Joe Cruz. Moreover, stress and competition require failure (or at least low grades). There is much less value in getting an A from Bill Wagner for a well-done paper if even sloppy work gets the same grade.
Third, I worry much more about problems where one can make a plausible claim that Williams is worse off than other schools. Is there any reason to think that this is more of a problem here than elsewhere? I doubt it.
Fourth, stress and failure are a part of life. Want stress? Try losing your job and still having a big mortgage to pay. It would be a bad thing if the first stress/competition/failure that Williams students encountered happened after they graduated.
Dear Students,
I hope this email finds you all well, and that you are enjoying this beautiful beginning of fall. With fall comes the changing of leaves, crisp mornings, and of course, Halloween celebrations.
Halloween is traditionally a time for gathering with friends, donning costumes, slipping into a different persona for a few hours, and eating candy with wild abandon. There can be great joy in planning costumes, gatherings, and celebrations. In the midst of the excitement, however, students can lose sight of their usual sensitivity and good judgement about how their behavior will impact others. In particular, students sometimes choose costumes that misrepresent, marginalize, or poke fun at particular racial or cultural groups, religions, socioeconomic classes, sexual identities, or other groups. Although students who choose these costumes often do not intend to offend anyone, their costumes can make others feel offended or marginalized.
If you are planning to dress-up for Halloween, or will be attending any social gatherings planned for the weekend, please think carefully about your costume. Williams is committed to being a supportive and safe community for all of its members. So please do be safe and thoughtful, and have fun in a way that doesn't impinge on the fun of others.
All best wishes,
Dean Sandstrom
Marlene J. Sandstrom
Dean of the College and Hales Professor of Psychology
Williams College
Phone: (413) 597-4261
Oren Cass '05 writes:
In the new print issue, I've written about Our Medicaid Mess: the extraordinary misallocation of anti-poverty funds to one of our least effective government programs. Total anti-poverty spending relative to the population in poverty has nearly doubled over the past forty years, from $12,000 per person to $23,000 (2015 dollars). More than 90 percent of that increase has gone to health care – almost entirely Medicaid. Thanks to Obamacare, the spending growth and prioritization of health care will continue in the years to come. Medicaid now costs almost $600B per year, on par with our public education system and our military and responsible for the majority of all anti-poverty spending This overwhelming emphasis on health care would be a questionable approach to alleviating poverty even if it delivered impressive results for the health outcomes of recipients. But the larger problem is that Medicaid fails to achieve even that. Many policy wonks are familiar with the Oregon Health Insurance Experiment, in which low-income residents of the state were randomly assigned to receive or not receive Medicaid coverage. The study's critical conclusion: "Medicaid coverage generated no significant improvements in measured physical health outcomes in the first 2 years."
Read the whole thing.
Here (and saved copy here pdf) is data on the last 10 years of admissions data from Middlebury. Sample:
Williams should be just as transparent. For example, has the percentage Williams students admitted via early decision gone up at Williams as much as it has at Middlebury?
Record op-ed writers have called for more transparency. EphBlog agrees! The simplest way to ensure transparency is to expect/require Williams to be at least as transparent about topic X as the most transparent elite college. So, if Middlebury makes public ten years of admissions data in this format, Williams ought to as well. This does not require Williams to arrange the data in exactly the same format as Middlebury does. That would be too much work! But Williams has a report that is very similar to this, one that the President/Provost/Trustees use as a basis for discussion and debate. Motto: No school more transparent than Williams.
EphBlog loves new Williams Provost Dukes Love. Why? Recall our recurrent complaints about transparency with regard to already published College documents, like the Common Data Set reports. Formerly, Williams only provided the reports back to 2011. Now, it provides an archive back to 1998. Well done Provost Love!
But because this era of Perestroika might end, EphBlog has taken the precaution of saving permanent copies: cds_2010-11, cds_2009-10, cds_2008-09, cds_2007-08, cds_2005-06, cds_2006-07, cds_2004-05, cds_2003-04, cds_2002-03, cds_2001-02, cds_2000-01, cds_1999-00 and cds_1998-99.
It is especially nice to see a provost committed to transparency as Williams begins the re-accreditation process. Long time readers will recall that we devoted the month of January 2009 to going through the last re-accredidation report. Alas, we did not save a copy! Is one available somewhere?
UPDATE: A loyal reader points to this archive of material related to accreditation. Thanks! And kudos to Williams for making this material available even a decade later. Anyone interested in following this round of accreditation should study the last round closely.
The Committee on Transparency and Accountability is, potentially, an important movement, especially if they follow our advice from yesterday. But they also run the risk of descending into childish irrelevance if they insist on going forward with their current set of poorly conceived demands. Time for some constructive criticism!
The repeal of the 50 year lock on meeting minutes and the release of all minutes in a timely and accessible manner.
This is an absurd demand, both because it will never happen and because there are other options which accomplish the same goal.
First, it will never happen because the trustees need to speak freely about difficult topics, especially the hiring/firing of presidents and senior staff. Second, there are documents which would provide 95% of the information you need and which could be made public: board/faculty meeting presentation materials. (The College can't make public materials which mention a specific person (especially a specific student) but almost none of the materials in this category do so.)
At every board meeting (and at many faculty meetings) presentation materials are distributed, documents which outline and summarize all the relevant information about topic X. If you are interested in changing College policy, than this is the information you want. These documents, especially the materials at faculty meetings, are semi-public anyway, since so many people see them. Indeed, EphBlog has published some of them from time to time. Making these materials public is a reasonable goal to start with.
That minutes be taken at subcommittee meetings and be readily available to all members of the Board.
Be careful that you don't appear to be idiots. Do you actually know for a fact that minutes are taken at every subcommittee meeting? I have my doubts! There 10 board subcommittees. Who takes all these notes? And, even if notes are taken, are you sure that they aren't already made available to all members of the board? I would be shocked if they weren't! Of course, you could be right about both these things, but make sure that you are! If you go to the trustees and ask for something which either doesn't exist or already happens, they will assume that you are spoiled, clueless children.
That the current College Council presidents and Minority Coalition chairs will sit in on trustee meetings as student representatives.
Don't be babies! It is reasonable to ask for a student member on the board. Indeed, EphBlog has described the step-by-step plan by which this might be achieved. There are other schools with student trustees. But to demand 4 (?) students on the board is absurd! That will never happen. Asking for it makes you seem irrational and uninformed. Better, now, to ask for one student representative, perhaps appointed jointly by College Council and the Minority Coalition, to join the Executive Committee (EC) of the Society of Alumni (SoA).
That the Board of Trustees create and present a yearly report on the work of the Board . . .
Again, it is counterproductive to ask the Board to do more work. Instead, you want access to more information so that you can do the work yourself. You should write an annual report on progress made and goals for next year. You should deliver it each year to the Board. You should drive the conversation. Also, once the College makes public (almost) all presentation material distributed at trustee and faculty meetings, you will be as well informed at the trustees are about items like "major financial and investment decisions."
Most importantly: There are many faculty/alums/staff who are extremely well-informed about how Williams works. Talk to them! Get some feedback before you go to the trustees. Educate yourselves. EphBlog is here to help . . .
Hello Ephs,
We wanted to reach out to you all about an important upcoming event. As hopefully most of you know by now, the Board of Trustees will be on campus this upcoming weekend. They will be hosting an Open Forum for all students this Saturday from 1-2:30pm in Griffin 3. The aim of this event is to foster engagement between the student body and the Board of Trustees, and will allow opportunities for questions, storytelling, and listening. In sharing our personal experiences, we hope members of the Board will be able to better understand what Ephs need and want from our institution today.
This forum will be the first of three events hosted by the Board of Trustees for students this year. In order for CC to best represent you, we invite you to fill out this quick and anonymous survey. Additionally, you can find the Facebook event here.
In preparation for this event, we encourage you to think carefully about your time at Williams. This is a great opportunity for us to share our stories, and learn from one another about the issues and realities our classmates are facing. We urge all who are able to take this opportunity to strengthen our relationship with the Board and work towards positive and lasting change at Williams.
All the Best,
The College Council Executive Board
Michelle Bal and Caitlin Buckley
Co-Presidents
Alex Besser
VP for Academic Affairs
Ben Gips
VP for Student Affairs
Chetan Patel and Ava Anderson
VP for Student Organizations
Suiyi Tang
VP for Community and Diversity
Michael Rubel
VP for Communications
Web Farabow
Treasurer
Allegra Simon
Parliamentarian
Most interesting new student movement this year is the Coalition for Transparency and Accountability. Good stuff! EphBlog's advice:
1) Focus this week-end on transparency rather than accountability. You can always come back to accountability at the next Trustee meeting.
2) With regard to transparency, focus on the general principal rather than too many specific examples. You want to get the trustees to agree to the following:
EphBlog's Maxim #9: William should be as transparent about topic X as any other elite college unless the Trustees explicitly decide/explain otherwise.
Perhaps this could be worded better? The advantages of this focus include:
a) A clear rule. If Amherst or Harvard or Berkley are transparent about course ratings, endowment investments or faculty meetings, than Williams should be transparent as well. No need to adjudicate every possible topic ahead of time.
b) A default toward openness. The trustees have already committed to greater transparency. You want to make such transparency the explicit default unless there are compelling reasons to be secret.
c) A burden on the trustees. Your current proposal asks the trustees to do a bunch of work. That is a mistake. The trustees are busy people! They don't need any more assignments. Instead, you want them to have to do work only if they block transparency. As long as Williams is transparent, the trustees shouldn't have to do anything.
d) A strong standard. You don't want Williams to be as transparent as other elite colleges in general or on average. The College could meet that standard by being more transparent than Amherst on topic X and less on topic Y. Instead, on each item separately, Williams must be at least as transparent as the most transparent school is on that topic.
3) Be collaborative. The trustees are your friends. They love Williams as much as you do. (Even if you don't believe that, you should act as if you do. Such tactics are much more likely to achieve your goals than mindless confrontations.) In that spirit, you should compile items that Williams is less transparent about relative to peer schools. (Again, your advantage is that the trustees have already committed to transparency. You are, therefore, helping them to achieve the goal that they themselves set.)
My favorite example is student course evaluations. At Harvard, for example, students can read every comment that every past student has made (in the Harvard equivalent of our SCSS forms) about every class. Very transparent! Williams should be equally transparent. Another example is endowment transparency. Wellesley provides many more details about its endowment management than Williams does. That shouldn't be the case. We should be at least as transparent as Wellesley. A third example involves grading. Middlebury provides more details than Williams does. There is no reason for that, assuming that the trustees are really committed to greater transparency. More examples under the EphBlog Transparency tag.
A copy of the current version of the CTA's demands is below the break. Worth going through item by item?
Dear Students,
I hope you've all had a great start to the fall semester. I know that this is a busy time for all, but I wanted to take a moment to let you know how excited I am to be starting my term as provost and to update you on some of the work going on in the Provost's Office.
But first, what on earth does the provost actually do? Fundamentally, the provost is responsible for strategic planning and for allocating the resources of the college to advance our educational priorities. In practice, this means evaluating budget requests, taking part in discussions of current and proposed building projects, and generally making sure we're making wise resource decisions in support of our mission. As an economist, this work is dear to my heart.
The provost is also responsible for eight critical functional areas of the college: the libraries, WCMA, the Science Center, OIT, the Zilkha Center for Environmental Initiatives, admission, financial aid, and institutional research. These are all complex operations, and they are run by a talented and dynamic set of directors. It would take pages to provide even a thumbnail description of the full portfolio of activities across all of these areas, but it's worth highlighting some the most visible and important changes that are currently taking place in these areas.
Read more
Trustee Board Chair Michael Eisenson '77 writes in the Record about climate change and green finance. Since Eisenson is speaking on behalf of the trustees and the Administration, we should spend a week deconstructing his article. Today is Day 2.
The divestment movement at the College and at other institutions has inspired many to consider climate change more urgently and fully than ever before. In response, we are endeavoring to invest the College's endowment in projects, companies and technologies that benefit the environment. As President Falk described in his letter to the campus earlier this month, we have already committed to significant investments in two solar projects that will enable a substantial reduction in fossil fuel use in Williamstown.
The problems with this approach are the same as they have ever been: priorities, accountability and transparency.
First, why is climate change more important than other problems, like police violence, war in the Middle East or income inequality? Climate change might — and even strong believers must allow some uncertainty, I hope — be a bigger threat on a hundred year horizon, but ending police violence (assuming it is possible) would save thousands of more lives over the next decade or two. Why spend dollars on public policy problem X and not on public policy problem Y?
More importantly, why should Williams spend dollars on climate change rather than its fundamental mission of providing a quality education? Every dollar spend on solar power is a dollar not spent on financial aid or more faculty. The easiest way for the Williams community to reach agreement on priorities is for us to focus every dollar of spending and ounce of intellectual energy on our fundamental mission: To be the best college in the world. Everything else is a virtue-signalling distraction.
Second, where is the accountability with regard to past Williams spending? Recall the College's installation of solar panels almost a decade ago. That project was supposed to pay for itself in 10 to 20 years. Has it? If not, has the Administration learned a lesson? If not, why should anyone think that Williams, as an institution, is competent about spending money to fight climate change?
Don't forget that the absurd carbon offsets that the College bought almost a decade ago (here and here).
The central point is that the whole carbon offsets business is 95% scam, a scam to which the College has fallen (willing) victim. We wanted to believe that, by writing someone else a check (especially a nice PC someone?), we could reduce the amount of carbon that would have been emitted had we not written the check. But that check just went in to some hustler's bank account.

Where is the accountability? How much did the College spend? What paperwork did it receive? What follow-up was done? Thousands of dollars and all we seem to have gotten is a few feel-good lines in a graduation press release.

Again, this is not an anti-Boyd or anti-Johns screed. I want Boyd to go from "Acting" to permanent Director of the Zilkha Center for Environmental Initiatives. (The College should do more to hire faculty spouses and promote from within.) I want Johns to work on my special projects, environmental and otherwise, for the College. (The more alumni that work for Williams, the better.) I am just tired of the College's endless gaze into a green tinted mirror of fantasy.
Amy Johns '98 is now the (excellent!) Director of the Zilkha Center. I don't (necessarily) blame her for the embarrassment of the Owl Feather War Bonnet — Not making up this name! I swear! — scandal, but there is no excuse for the College covering up what happened. (Great story for the Record, assuming that they have the cojones to stand up to the Administration.) We need an accounting of what the College has spent on climate change in the past.
Third, if the College is going to spend money on items not directly related to its fundamental mission, it should provide complete transparency about that spending in the future. Are the Trustees committed to providing that transparency? Is the Administration? Please start with all the relevant details — including the budget and revenue projections — for these two solar projects.
Trustee Board Chair Michael Eisenson '77 writes in the Record about climate change and green finance. Since Eisenson is speaking on behalf of the trustees and the Administration, we should spend a week deconstructing his article. Today is Day 1.
To the many members of the community who have urged the College to lead in the fight against climate change: Thank you. On behalf of the Board of Trustees, I want to express my appreciation for your passion and your conviction that the College must make a serious commitment to address this urgent crisis.
Global warming is many things. An "urgent crisis" is not among them. Consider the latest satellite data:
Is the Earth warmer today than it was five years ago? Definitely! EphBlog believes in data. But temperatures today are not meaningful different than they were in 1997-1998, almost 20 years ago. And "climate change" has been a crisis at Williams since at least the mid-80s. Recall that Professor Ralph Bradburd was hosting discussions about climate change in 1998! If we had told Bradburd, in 1998, that the average temperature in 2016 was going to be the same as it was then, would he still have claimed that there was a crisis? Perhaps. If I could guarantee than the temperature in 2034 would be the same as today, would you still think there is a crisis?
Of course, I realize that these arguments are largely pointless. Trying to convince the Williams faculty/trustees that climate change is not an "urgent crisis" is about as productive as, in 1866, trying to convince the Williams faculty/trustees to doubt the divinity of Christ. So, I will spend the rest of this week arguing that, even if we accept the danger of climate change, Williams is acting sloppily. Contrary opinions welcome!
Professor Justin Crowe '03 speaks with high school students about Donald Trump. He is a braver man than I!
Got views on the election or tonight's debate? Share them in this thread.