Currently browsing posts authored by Dick Swart
Follow Dick Swart via RSS
"Gold Diggers of 1933″.  Very much in the style and sensitivity of 45.
https://en.wikipedia.org/wiki/Gold_Diggers_of_1933
… well, the Swart clan anyway. Family members marched in Seattle, Oakland, Boston, and DC.
Here is a family reporter from DC:
It was a great and important day today in Washington DC and the Women`s March.  We wanted to take Metro but when we got to our station, the queue was about a 1/2 mile long coming out of the station (Uber was about $70!).  We wound up driving (easy) and parked in a parking garage.  Lots of incredibly clever signs so look closely at the pictures in the link, many are funny, scary, poignant, and everything between.  The crowd was huge (a few hundred thousand at least I would guess) and things got extremely tight at times in the throngs but everyone was so nice and loving.  No signs of anger (except at Trump) and just a good time peacefully demonstrating and exercising our First Amendment rights – very patriotic and very American!  Hope all other demonstrating marchers today around the globe had an an equally positive experience standing up for important issues they believe in.
This cartoon from the September 19, 1936 issue of The New Yorker expresses sentiment felt by many at that time.
This cartoon in the property of Conde-Nast. It is doubly interesting that it appear in Ephblog since Raoul Fleischmann, Williams 1906, financed The New Yorker and ran it for many years with the legendary Harold Ross as the editor.
The Translux was a movie theater showing only newsreels … theTV/Phone/Screen of Choice of the day.
http://cinematreasures.org/theaters/6611
hmmmmm. Not in my section of the Northwest. How is it where you are?
https://j20artstrike.org/closures/
Our own local art center is closed today. Not because of threats to the NEA and PBS, but the weather. Hood River, although a rural county in Oregon, voted 60% for Hillary.
I look forward to seeing Cindy Sherman's strike placard!
A new beginning.
This image from 1966 was titled "Pink Cow". But close enough!
It is the image on the endpapers of the just-published Andy Warhol Prints, the book accompanying the spectacular show at the Portland Art Museum which closes today.
…when I heard the sirens coming down our quiet Hood River, OR (pop 7,500) block, I knew the fire department was driving Christmas-decorated equipment through our local streets.
It is a much-anticipated tradition here in the Hood. And greatly appreciated by residents as the Season whitens the town. Another six inches is adding to that on the lawns. And a lot more to the base on Mt Hood!
We now return you to our regularly scheduled programming.

Someone has got to go so Trump can truly represent change!
Any thoughts?
Quote from The Wolfman   1941
Genre:  Drama, Horror
Photo Credit:  The Atlantic, Win McNamee / Getty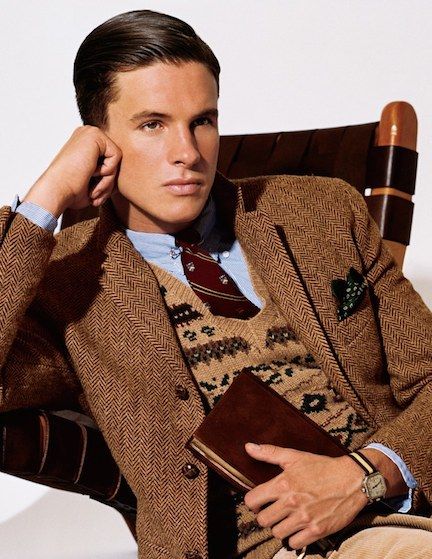 Students should be particularly sensitive to the feelings of members of The Old Guard
When he's miked on a bus to the set,
You'd think he'd be quiet, but yet …
He says he's a star
And can go very far
With ladies he hasn't yet met.
While the word in this headline is lewd,
It is the word that Trump spewed.
He's taking a beating,
The word's worth repeating!
No 'sorry' from me, John C. Drewd!
How Lester Holt left out our candidate's best stuff. The system is rigged!
http://www.theatlantic.com/business/archive/2016/09/fear-of-a-college-educated-barista/500792/
The Atlantic.com posts this story of the plight of Liberal Arts majors …
"A large chasm has opened between the fates of young liberal-arts majors and their peers in STEM (science, tech, engineering, and math) fields. The former are struggling to find work that pays, at least before their late twenties. The latter are mostly finding lucrative work after they graduate."
While pulling back on the 'barista' a bit, the story is interesting reading.
Having found my first job  in the training program at BBDO  at the bar in the Williams Club (RIP), I feel I am unable to relate.
But I am sure that some readers will have up-to-date experience.
Comment. 45 minutes. Use as many blue books as you need. Sign the Honor Statement.
(You can see what I mean about being out of it.)
≈http://ephblog.com/2009/10/23/when-the-fault-line-was-the-angle-of-repose/
From seven years ago. Ephblog readership was larger and more diverse in interests  than deconstruction. A number of comments by different readers. I'd have the post live on a click, but the "link" command doesn't seem to be active. (Old dog etc.)
You remember this post, David.
http://www.ebay.com/itm/New-US-2016-Make-America-Great-Again-Hat-Donald-Trump-Republican-Hat-Cap-/162163635056?var=&hash=item25c1b4b370:m:mEbuFuIMUcevow8YmlIKDSg
Wear proudly! Speak Boldly!  Beat the Dealer!
You can never wear too many hats. Well, not at these prices in your choice of color. FREE SHIPPING. Costs less here than at the rally!
I thought it would be a safe place for my group to meet. Our group is Us Guys Who Think We Are Funny and Can Get Away With It.
Imagine my chagrin when someone crashed our meeting. Well, Mr Bozo, you certainly hurt our sense of identity. But I was able to make a Quick Change of location. Such are the risks of pioneering new thought.
That's Ray Goulding of Bob and Ray as the guard.
I thought if Trigger Warning worked, I could get away with Safe Place.
Those hooves could injure a young mind with unwanted ideas.
And as for Roy… well, just look at that hat and bandana!
YOU ARE WARNED!
When you are older, you realise that everything else is just nothing compared to painting and drawing.
David Hockney
Outlandish rubbish or the musing of one who has earned this view?
I know that Ephs hold varying views on this iconic artist.
His latest show 82 Portraits and a Still Life at the Royal Academy has an excellent catalogue for those like me who number themselves in the Pro-Hockney camp. Yet even I see the difference betewwn the portraits done in a speed test to make a point and the more thoughtful and insightful Hockney Portraits exhibition of 2007 at the Royal Portrait Gallery.
Given the exposure to art and art history of many readers of this blog, perhaps the number of comments can equal or exceed those under Most Pro Trump Eph?, now numbering 82 (a happy coincidence).
I'll be looking for you, John C Drew, Ephalum, and dcat!
http://www.hoodrivernews.com/news/2016/aug/20/no-trump-what-greg-walden-should-say/
Keep in mind there is a major difference in politics between Eastern Oregon and Western Oregon. Hood River is in the Cascade Mountains buffer zone between the green and population of Western Oregon and the high desert and ranches of Eastern Oregon. Twenty miles west is Cascade Locks in a temperate rain forest, twenty miles to the east is The Dalles and the start of cowboy boots.
I am amazed and delighted this 2x/week, advertising-dependent print medium took such a stand. What is going on with your local paper?
I am reserving the right to edit a post I have made as I see fit. My intent was to point out this newspaper occurrence and to ask if anyone had seen something similar. My intent was not to provide a springboard for the usual suspects to spew forth their usual dismal prose.
There are enough springboards for this type of speech present on the blog. I simply want my observation to stand alone.
http://www.thedailybeast.com/articles/2016/08/17/alt-right-rejoices-at-trump-s-steve-bannon-hire.html
… now if Steve Bannon could be convinced to wear a small mustache …
At the Hood River, OR railroad station, 9:40 AM. May 13, 1942.
All with Japanese ancestry board for travel to internment camps.
One particular story:
https://en.wikipedia.org/wiki/Minoru_Yasui
On November 16, 2015, President Barack Obama announced that Minoru Yasui would receive a posthumous Presidential Medal of Freedom.[2] The Medal was presented to Lori Yasui in a White House ceremony November 24, 2015.
See also my comment #8 under 'Hillary's web of Promises. A touch of harsh reality seems necessary sometimes in these prolonged intellectualized discussions of issues.
This early AM, a motorcycle with sidecar arrived at my front door with considerable clatter.A leather glove appeared attached to a messenger from an S&M-inspired delivery service. It was a letter from Quark Island, ME, the home of my old roommate Rechtal Turgidley, Jr.
Here are the contents:
Swart (he begins),
I listened on the radio to the speech of the Republican candidate last evening. I was re-examining certain Slovenian "chainbreaker" stamps from the first 1919 issue for perforation anomalies prior to a lecture I have been invited to give.
I knew I had heard this oratory style before and in fact that it connected to a particular commemorative sheet i had tucked away under  "One-Man Shows".
Here it is. The issue is in celebration of A. Hitler's 48th birthday. The cancellation date is the 20th of April, 1937. The very day indeed.
I have appended a translation. Some may question my use of "audacious" instead of "heroic". "Audacious" contains the meaning of "new", and 'first-tried' and 'not yet tested'. This seems so much more descriptive of the man and the oratory than the rather dusty "heroic".
I rather enjoyed being a Rockefeller Republican.
In the bonds, Beat Amherst and all that,
RTJr
… working on some thoughts of the campus*. Son and daughter came with me.. More fleece vests with numerals and a cow for all. I can only hope that all classes have the same spirit and conviviality that the Class of 1956 has. I did manage a short 7 minute stand-up at the Saturday night dinner to the amusement of  a few but the amazement of all.
Some readers may recall Will Slack '11, a constant commenter here in the day. He made his way into the dotage of the Rogerson lunch in which Tink Campbell '56 was awarded Joseph's coat, to find me. A very nice man. I introduced him to son Garret as they seem to share that special level of computer nerddom (in the best sense of the word).
And I interested our only classmate member of ASCAP in trying his hand at a new Williams song. I was disappointed in the winner of the recent contest. I just got his lyrics and they are quite a different  and positive perspective of the Purple Valley and Mount Graylock. I am looking forward to hearing the music.
As an aside, I did observe that the spirit of the reunion was quite positive and fun-filled. Not like the acerbic observations and divisions which seem to proliferate on Ephblog. Here's hoping that the Center for Disease Control can keep this virus isolated to this url.
Beat Amherst!
• i come late to the party …
http://www.fountainpennetwork.com/forum/topic/308502-taking-an-art-class-at-age-81-34/?p=3628150
Brick bats being thrown at this distinguished member of the Class of 1825.
https://en.wikipedia.org/wiki/David_Dudley_Field_II
http://chapin.williams.edu/collect/field.html
I saw him at Reunion and he looked well, considering.
Class of 1956 has great 60th reunion! Col. Williams Mural in full glory at The Log. Historically more questionable mural of Col Williams being tackled by Red-Coated Villain Lord Jeffrey Amherst and black-vestured John Wesley more problematic!
Campus in full glory. "Buster" Grossman '56 leads singing of The Mountains at the Rogerson Lunch the way it should be sung … with gusto!!
… for those looking for more/less Trumpery comment. Fill in your own details/spin. Comments are unnecessary either way.
Poor Dave! Be-do/Be-don't. I add this note of sympathy since my name is still on the masthead. Hoping to see you and other '57/'58 grads at Reunion.
I wonder if Trump U will have reunions at court sessions?
Currently browsing posts authored by Dick Swart
Follow Dick Swart via RSS