Currently browsing posts authored by Dick Swart
Follow Dick Swart via RSS
I'm glad to see John Oliver back!
Remember, there is a 'Bright' in 'Breitbart' … well, nearly.
This is the only known photograph of David Kane …
Art: @obrienillustration #alternatefacts
…  however, the Worlds Foremost Authority may have written for Ephblog under the nom de plume John C. Drew PhD.
http://www.hollywoodreporter.com/news/professor-irwin-corey-dead-comedian-928653
A Multi-Level Opportunity!
cf: DeVos, Amway
Amway logo is a registered trademark.
!
Ephblogers seem to be readers of various media … 'junkies' may not be an over-statement.
The article below from the Sydney Morning Herald is a nice summary of this publishing occasion. The New Yorker this week uses the iconic image in a similar statement but accomplishes its' message in a more quiet, thoughtful, and melancholy manner, similar to the black-on-black 9/11 and the Purple Rain covers.
1. Your thoughts on the use of revered graphic icons for political observations.
2. Your thoughts/rants on the covers themselves and the message they deliver.
http://www.smh.com.au/world/german-magazine-der-spiegel-divides-with-trump-cover-20170204-gu5ogx.html
I write this as an old manipulator of graphics for branding/image purposes.
… and your little dog, too!
Not the first time …

January 30th, 1933. Bismark makes Hitler Chancellor of Germany.
"Gold Diggers of 1933″.  Very much in the style and sensitivity of 45.
https://en.wikipedia.org/wiki/Gold_Diggers_of_1933
… well, the Swart clan anyway. Family members marched in Seattle, Oakland, Boston, and DC.
Here is a family reporter from DC:
It was a great and important day today in Washington DC and the Women`s March.  We wanted to take Metro but when we got to our station, the queue was about a 1/2 mile long coming out of the station (Uber was about $70!).  We wound up driving (easy) and parked in a parking garage.  Lots of incredibly clever signs so look closely at the pictures in the link, many are funny, scary, poignant, and everything between.  The crowd was huge (a few hundred thousand at least I would guess) and things got extremely tight at times in the throngs but everyone was so nice and loving.  No signs of anger (except at Trump) and just a good time peacefully demonstrating and exercising our First Amendment rights – very patriotic and very American!  Hope all other demonstrating marchers today around the globe had an an equally positive experience standing up for important issues they believe in.
This cartoon from the September 19, 1936 issue of The New Yorker expresses sentiment felt by many at that time.
This cartoon in the property of Conde-Nast. It is doubly interesting that it appear in Ephblog since Raoul Fleischmann, Williams 1906, financed The New Yorker and ran it for many years with the legendary Harold Ross as the editor.
The Translux was a movie theater showing only newsreels … theTV/Phone/Screen of Choice of the day.
http://cinematreasures.org/theaters/6611
hmmmmm. Not in my section of the Northwest. How is it where you are?
https://j20artstrike.org/closures/
Our own local art center is closed today. Not because of threats to the NEA and PBS, but the weather. Hood River, although a rural county in Oregon, voted 60% for Hillary.
I look forward to seeing Cindy Sherman's strike placard!
A new beginning.
This image from 1966 was titled "Pink Cow". But close enough!
It is the image on the endpapers of the just-published Andy Warhol Prints, the book accompanying the spectacular show at the Portland Art Museum which closes today.
…when I heard the sirens coming down our quiet Hood River, OR (pop 7,500) block, I knew the fire department was driving Christmas-decorated equipment through our local streets.
It is a much-anticipated tradition here in the Hood. And greatly appreciated by residents as the Season whitens the town. Another six inches is adding to that on the lawns. And a lot more to the base on Mt Hood!
We now return you to our regularly scheduled programming.

Someone has got to go so Trump can truly represent change!
Any thoughts?
Quote from The Wolfman   1941
Genre:  Drama, Horror
Photo Credit:  The Atlantic, Win McNamee / Getty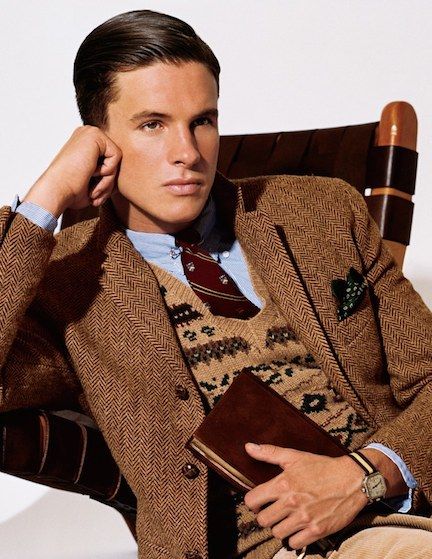 Students should be particularly sensitive to the feelings of members of The Old Guard
When he's miked on a bus to the set,
You'd think he'd be quiet, but yet …
He says he's a star
And can go very far
With ladies he hasn't yet met.
While the word in this headline is lewd,
It is the word that Trump spewed.
He's taking a beating,
The word's worth repeating!
No 'sorry' from me, John C. Drewd!
How Lester Holt left out our candidate's best stuff. The system is rigged!
http://www.theatlantic.com/business/archive/2016/09/fear-of-a-college-educated-barista/500792/
The Atlantic.com posts this story of the plight of Liberal Arts majors …
"A large chasm has opened between the fates of young liberal-arts majors and their peers in STEM (science, tech, engineering, and math) fields. The former are struggling to find work that pays, at least before their late twenties. The latter are mostly finding lucrative work after they graduate."
While pulling back on the 'barista' a bit, the story is interesting reading.
Having found my first job  in the training program at BBDO  at the bar in the Williams Club (RIP), I feel I am unable to relate.
But I am sure that some readers will have up-to-date experience.
Comment. 45 minutes. Use as many blue books as you need. Sign the Honor Statement.
(You can see what I mean about being out of it.)
≈http://ephblog.com/2009/10/23/when-the-fault-line-was-the-angle-of-repose/
From seven years ago. Ephblog readership was larger and more diverse in interests  than deconstruction. A number of comments by different readers. I'd have the post live on a click, but the "link" command doesn't seem to be active. (Old dog etc.)
You remember this post, David.
http://www.ebay.com/itm/New-US-2016-Make-America-Great-Again-Hat-Donald-Trump-Republican-Hat-Cap-/162163635056?var=&hash=item25c1b4b370:m:mEbuFuIMUcevow8YmlIKDSg
Wear proudly! Speak Boldly!  Beat the Dealer!
You can never wear too many hats. Well, not at these prices in your choice of color. FREE SHIPPING. Costs less here than at the rally!
Currently browsing posts authored by Dick Swart
Follow Dick Swart via RSS